Interview on Bachtrack.com with András Keller on Concerto Budapest's first UK tour.
Beethoven's Fifth Symphony is so familiar we might be forgiven for feeling a little weary at the prospect of hearing it again. We wonder who might persuade us to listen afresh, even make it special. But András Keller, international violinist and conductor of Concerto Budapest Symphony Orchestra, dismisses the idea of making any music "special". Instead, he says, what is special to him is the search for the real truth in the score. Nothing else matters. "I like to live in music – it's much more enjoyable than normal life," he says with a twinkle – but he's not entirely joking.

Keller will be touring his orchestra in the UK for the first time from 6th to 12th June, driving his players through Beethoven's Fifth on every night of their six date tour, which encompasses London, Guildford, Basingstoke, Birmingham, Manchester and Edinburgh. I say driving because he admits that he came from a tough school and expects his musicians to meet his very high standards. "Our job as musicians is to serve the music," he says. "We spend our whole lives trying to understand what the composer intended. We must consider how we prepare ourselves to be part of the music. We must be transformed into the piece. If we do this together, it works."
So how will he approach Beethoven's Fifth? "Those opening bars, that 'yat tat tat tah', this is everyone's secret fear – that motif is death knocking on the door. Everything personal in our lives is touched by Beethoven; his genius expresses the strongest human feelings. The fifth symphony takes an extraordinary road and is one of the most unique in music's history – and in the cultural history of Europe."
Keller has been in charge of the orchestra for 15 years and in that time has honed a special sound which he attributes to the individuality of his players. "We have a responsibility to give our lives to music, to sacrifice ourselves, but we also have to involve our own personality," he says. The founder of the Keller Quartet says his aim is to arrive at a point where the music pours forth from each individual. "Then I can play chamber music with 80 or more people. That is my goal. My methods are different from those who conducted the orchestra before me; I'm very much trying to work as a chamber musician. I feel symphonic music to be a kind of chamber music."

When we meet a baby for the first time, he tells me, we sing to him or her because singing is the simplest form of communication between human beings. "I want the orchestra to 'sing' too. That way we can communicate directly with the public."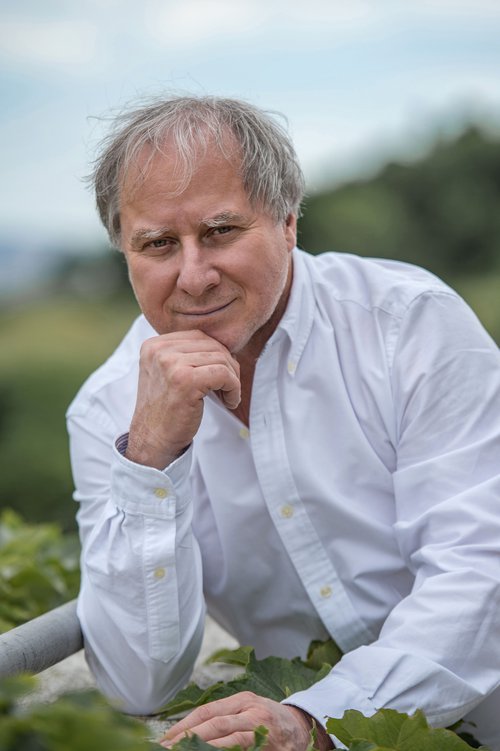 András Keller, photo Ⓒ Csilla Cseke
Keller firmly believes that "we can't understand Beethoven without knowing contemporary music" and so set about establishing a special contemporary music festival in Budapest entitled The Day of Listening. It's a bold attempt to ensure that new music not only survives but is fed into the bloodstream of concert programming, bringing in audiences willing to broaden their horizons and support new composers. The energetic festival focuses primarily on contemporary music but also points to the creative influences between music of different ages. Last year it featured 40 works, including seven world premières and three Hungarian premières, squeezed into 11 concerts over two 12-hour days, held in a variety of venues across the city, with several items streamed to reach a wider audience.

The programme ran from works by Beethoven through Debussy via contemporary Hungarian artists such as György Kurtág all the way to the youngest composers of today's generation. For example, in one concert Keller conducted Concerto Budapest in the premiere of Péter Wolf's Dream in the Manège before picking up his violin to lead the Keller Quartet and pianist Gábor Csalog in César Franck's Piano Quintet in F minor.

Keller recalls his teacher, the great Hungarian chamber violinist Sándor Végh, telling him that taking risks is necessary if you wish to achieve something extraordinary. "With risk we take a challenge, and at a certain moment the music then becomes the most important personal story in our lives. If that happens, we are going to do something well.

"I was one of the luckiest young men in Europe. At 16 I had a chance to study with Kurtág and later Végh, among others, and they were great teachers and very tough people, sometimes unable to make any compromise."
But he tells the story of a the moment in his life when that rigid discipline suddenly gave way. "I was playing Brahms sonatas at Végh's beautiful house in Salzburg which, by the way, had once been Toscanini's house. He stopped me and asked me if he could suggest something that he had learned from his master Jenő Hubay, who had learned it from his teacher Joseph Joachim [the great 19th-century violinist who was a close collaborator with Brahms]. To my surprise Végh said: 'Only take this advice if you like it.' This was the first time in my life that it was left to me to make an artistic decision about my playing: it was a revolutionary moment in my life."
On the matter of artistic decisions, he once asked the composer György Ligeti why he required musicians to play at almost impossible speeds. Ligeti replied: "I want everybody to sacrifice everything for my music, but afterwards, when you have made all possible effort, you choose the tempo where it sounds best."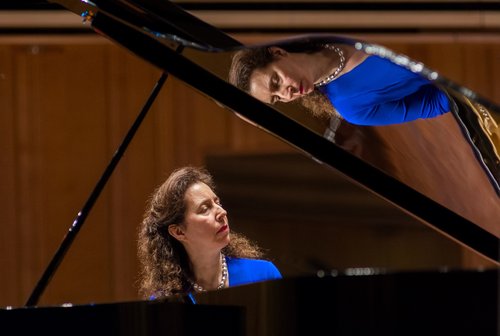 Angela Hewitt, photo Ⓒ Andrea Felvégi

He hardly needs to talk about tempi to the international pianist Angela Hewitt, who will be joining him on the UK tour, playing Mozart's Piano Concerto no. 23. They have a special bond, to the point where before rehearsing he will ask: "Do we need to talk? If we don't need to talk, that's fine. We just play. I feel that with Angela, we perfectly understand each other's musical language. If you are able to listen to each other and respect each other, the chemistry will always be good."

Hewitt says she is thrilled to be back with the orchestra because "I very much enjoyed playing with Concerto Budapest in Hungary, and because I adore Mozart. If you are a good Bach player then you are already very well set up to play Mozart well. The clarity you gain in Bach you carry over to Mozart. I think Mozart was a wonderful portrayer of human emotions, of the drama of life, of the comedy of life and both of them at once. And you particularly get these in the Piano Concerto no. 23. He did portray the 'chiaroscuro', the brightness and darkness of life."
The original article was published online here.