The Palace of Arts (Művészetek Palotája in Hungarian) is a building officially opened in March 2005.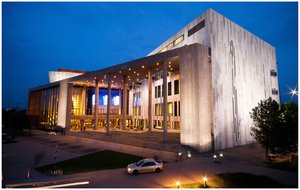 Bartók National Concert Hall is 25 m high, 25 m wide and 52 m long, providing a total capacity for 1,699 people. The concert hall features variable acoustics. The organ of the concert hall has 92 stops and 5manuals as well as 470 wooden pipes, 5028 tin pipes and 1214 reed pipes.
The Festival Theatre, in the Eastern third of the Palace of Arts building, seats 452 and also has the most modern technology.