Concerto Budapest Symphony Orchestra's audition of Viola Tutti.
Application's deadline is Monday, 9 May
Audition: Monday, 16 May 2022, 3 pm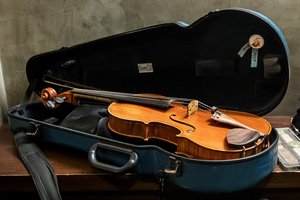 Application process: By Monday, 9 May via email with a brief professional CV sent to our Orchestra Assistant, Lajos Tóth, at lajos.toth@concertobudapest.hu
Time and date of the audition: Monday, 16 May 2022, 3 pm
Location of the audition: Concerto Budapest Zeneház/Music House, addres:1094 Budapest, Páva utca 10-12.
The audition consists of the following:
Round I (behind screen):
Viola Concerto by Stamitz or Hoffmeister - Movement 1 with cadenza
Orchestra excerpts (from the list below)
Round II:
Orchestra excerpts
Mendelssohn: A Midsummer Night's Dream - from bar 17 until rehearsal letter "D"
R.Strauss: Don Juan - from the beginning until 5 bars before the rehearsal letter "D"
Mozart: Haffner Symphony KV 385 - Movement 4, from 125 to bar 181
Glinka: Rusland and Ludmila – overture - from the beginning to rehearsal number 3
Bartók: Concerto – Movement 4, from bar 42 to bar 61
Shostakovich: Symphony No. 5 – Movement 1, from rehearsal number 15 to 17
Bartók: The Miraculous Mandarin - sempre vivace from rehearsal number 62 to 66
After receiving the application material, the scores of all the excerpts will be sent to the candidates as pdf attachments of the response email. At the audition, the Orchestra provides piano accompaniment.