Anders Koppel: Marimba Concerto No. 2.
Philip Glass: Concerto Fantasy for two Timpanists and Orchestra
intermission
Emmanuel Séjourné: Concerto for Vibes and Strings
Pat Metheny: Double Concerto
Featuring: Emmanuel Séjourné, She-e Wu, Marianna Bednarska marimba, Szabolcs Joó timpani, Amadinda Percussion Group, Concerto Budapest

Conductor: Zoltán Rácz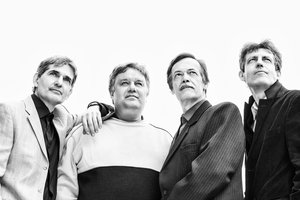 One of the most resounding successes of the 2012 Budapest Spring Festival was an all-day series of concerts with percussion in its focus, featuring Zoltán Kocsis, József Balog, Gábor Farkas, Fülöp Ránki, the Hungarian National Choir, Amadinda Percussion Group and foreign guests. This new instalment of the festival also presents great artists, such as the Polish prodigy, Marianna Bednarska, who has finished first at no less than nineteen domestic and international competitions, including those in Paris (2009), Fermo, Italy (2008) and Plovdiv, Bulgaria (2007).
The Percussion Day concerts of the Budapest Spring Festival are presented by Müpa Budapest.