Ádám KONDOR: Double concerto for flute and clarinet: The nightingale and the rose – premiere
Orsolya Kaczander flute, Csaba Klenyán clarinet
Concerto Budapest
Conductor: András Keller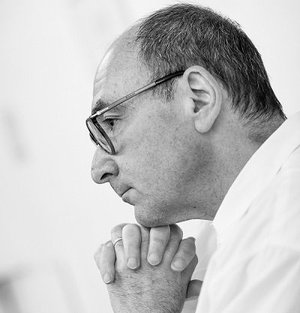 The three-movement Double Concerto for Flute and Clarinet was written in 2019 for the musicians of Concerto Budapest. Due to the pandemic restrictions, its premier was thwarted several times before.
Persian classic poetry is abundant in love songs about the nightingale's eternal love for the rose, and the composition title alludes to this recurrent allegory. The motto on the first page of the orchestra score, "...in der Traurigkeit ein fröhlich G'sang…" (in sorrow a merry song) comes from a well-known German Lutheran hymn from the 16th century (An Wasserflüssen Babylon).
Concerto Budapest's PREMIERE Series presents yet unperformed pieces following the orchestra's concerts, starting at 10 pm. The audience can hear the world premieres of works by contemporary composers. During the conversation after the concert, both the work and its author are introduced to those present. End of the program at 11 pm.